FAQ
 We're passionate and excited about travel, culture, and especially about weddings. We're here to help make your wedding day happen without stress so you can fully live in the moment.
Q: Tell Us More About Vows Well Traveled
Vows Well Traveled was started by Liz from Liz Rae Weddings. Liz has lived in various different countries and continents, and after officiating over 150 weddings, she realized she could bring this passion for travel to couples as well. Being a seasoned traveler, Liz thought of the idea to start an elopement company that would not only inspire couples to marry outside of their home country, but would also help assist in the planning and coordination for traveling before and after the wedding.
Q: How Do I Start Planning My Elopement?
Reach out to us through any of our contact buttons. 🙂 Once we receive a message from you, we'll reach out within 24-48 hours to begin the planning process.
Planning Your Elopement with VWT
Where Can You Help Me Elope?
We can help you elope in North America, South America and Europe. We know these continents like the back of our hands. We also have lower priced packages in cities where our vendors are based.
We're happy to help you elope anywhere in the world, though we may not know the area as well as the areas listed in our packages. Liz has personally traveled to all continents except Antartica, and she's happy to do the research for you on eloping anywhere!
Can My Elopement Be Personalized?
Yes! Everything about your elopement is personalized. We started VWT to create completely personalized weddings from the flowers chosen to the ceremony written.
If you don't see something in our packages you would like, just ask!
How Long Does the Planning Process Take?
It depends on where you would like to elope, what your timeframe is, and the logistics. We can work with any timeframe a couple has, but the more time we are given, the more time we have to ensure you feel comfortable with all of the travel and wedding plans.
Can I Change the Date of My Elopement?
Because we are traveling around the world for weddings, any changes after booking with us are dependent on where we are in the world next. Just let us know if you are thinking of changing the date so we can figure out a timeline.
Can We Use Our Own Vendor?
The benefits of working with us is knowing that we work with the best vendors in the world, and we work well together. We do not coordinate with vendors outside of our team at this time.
Travel Planning and Logistics
Who Do You Partner with to Plan Our Travels?
We partner with Rubinsohn Travel to help plan and coordinate the logistics of your travel plans.
Rubinsohn Travel consultants have an average of over 30 years of personal travel experience. They know the best locations, because they have personal experience visiting premier travel destinations. Not only are they well-traveled, but they work with you to plan a VIP experience. Their long term relationships with cruise lines, hotels and resorts, means that you may get special perks and amenities not available to others.
Will You Book Our Airbnbs?
Because we cannot guarantee the quality of Airbnb, Rubinsohn Travel will only work with hotels they have had experience traveling to. If you would like to book your own travel, please let us know. Though, we do not discount the cost of the packages, as we still provide recommendations on other travel aspects, such as food and sightseeing.
What Happens if We Want to Cancel?
We would never wish for a couple to cancel with us, but in the event that this does happen, the deposit is nonrefundable. The logistics of planning weddings around the globe require us to book our travel and set aside time for each wedding and we are unable to refund any deposits made prior to cancellation.
Do You Perform Same-Sex Weddings?
Yes! We believe that love and commitment are not dependent on who you love. Marriage should be an option for everyone, and we work with all couples.
How Do We Book With You?
Once you've contacted us and we've decided on a date, time and location, we'll send over a contract for you to sign. This contract ensures that we have the correct timing and location.
After this, a nonrefundable deposit of 50% of the package cost must be submitted.
We do all of our contracts and paperwork online to make it easier for you!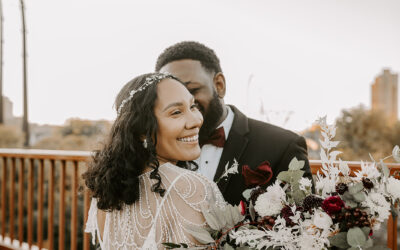 7 Unique Outdoor Elopement Spots in MinneapolisThe land of all the lakes! Minnesota may not be on...
read more