Welcome to the Emerald Lake Hiking Package.
If you want real adventure with the pros, this package is for you.
Hike Level: Moderate
Hike Time: 2.5 hours
Approximate Drive Time from Denver: 2 hours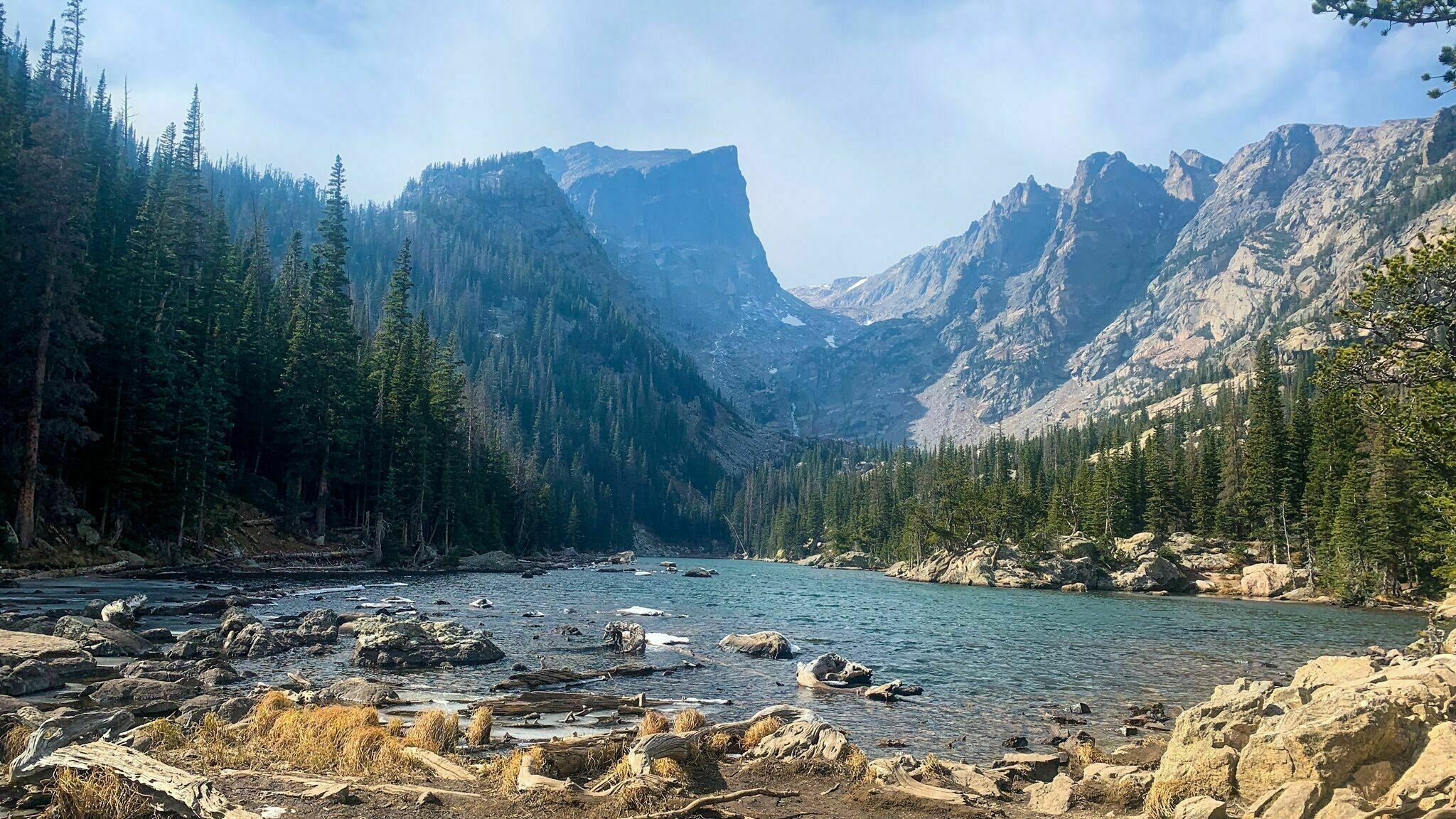 You deserve a great team to guide you into your marriage on one of our hikes
Here are the lovely vendors you'll be working with.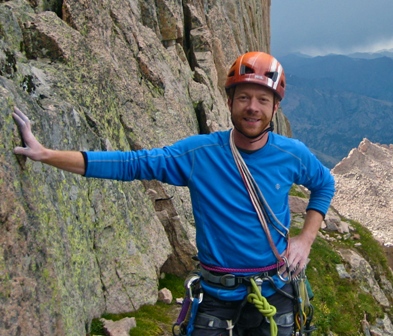 Sevve
Officiant + Professional Hiking Guide
Sevve Stember is a mountain athlete that hails from northern Minnesota.  He's practically Canadian.  As a boy, he has fond memories of nordic skiing with his father in subzero temps, hiking in the Canadian Rockies, and climbing trees on his parents acreage.  Depending on the season, you can find him skiing, trail running, or climbing.  
In the climbing world, he loves to excel in all disciplines: sport, trad, alpine, and bouldering.  He chooses not to climb ice….'cause….that shit is scary.  After trading in his annual registration for the American Birkiebiner nordic ski marathon for skins and a beacon, he's discovered that backcountry skiing is amazing.  On trails, he loves moving fast over varied terrain.  Recently, he's been blending his love of rock climbing with trailrun to complete long ridge line traverses in the alpine setting.  
He officiated two of his best friends' wedding and was moved by the experience. The opportunity to get to know two people that are choosing each other to spend their life with is a great honor that he doesn't take lightly. His love of communicating through writing allows him to create a personalized wedding ceremony that shares the story of two souls uniting.
Since he's a bit neurotic, he tries to calm his nervous system with meditation, yoga, and cold showers/alpine lake swimming.  Every now and then he pics up his camera to take adventure shots of his friends or write a musing about his latest adventure/existential crisis.  The front range feels like home and he's allowing his roots to take hold here.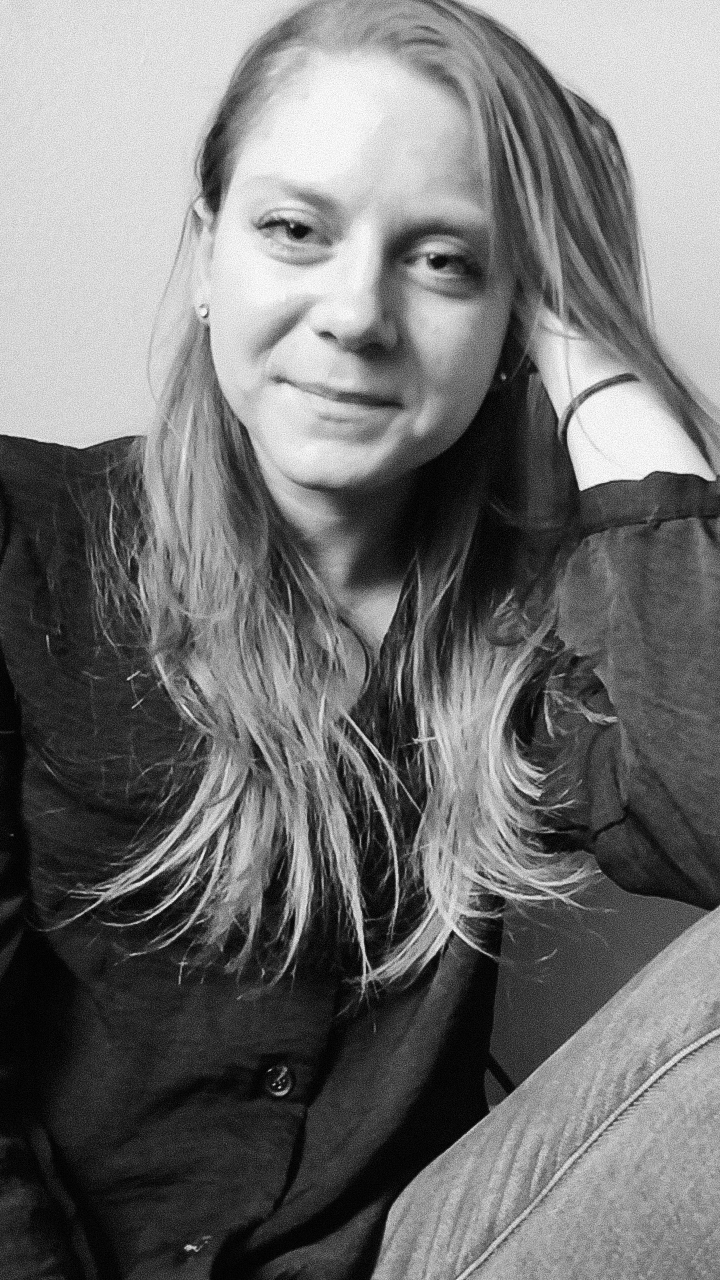 Liz Rae
Founder + Coordinator
Liz founded Liz Rae & Co and Vows Well Traveled, a team of storytelling officiants, back in 2014, to provide couples with 100% custom ceremonies that give back to the LGBTQ community with each booking. She's been traveling solo since she was eighteen and has visited six of the seven continents (Antarctica is the last!). She's spent long-term periods (more than two months) in the UK, Spain, Italy, France, and Peru. She loves helping couples find adventure around the world and is happy to connect them with her expansive knowledge of people and places.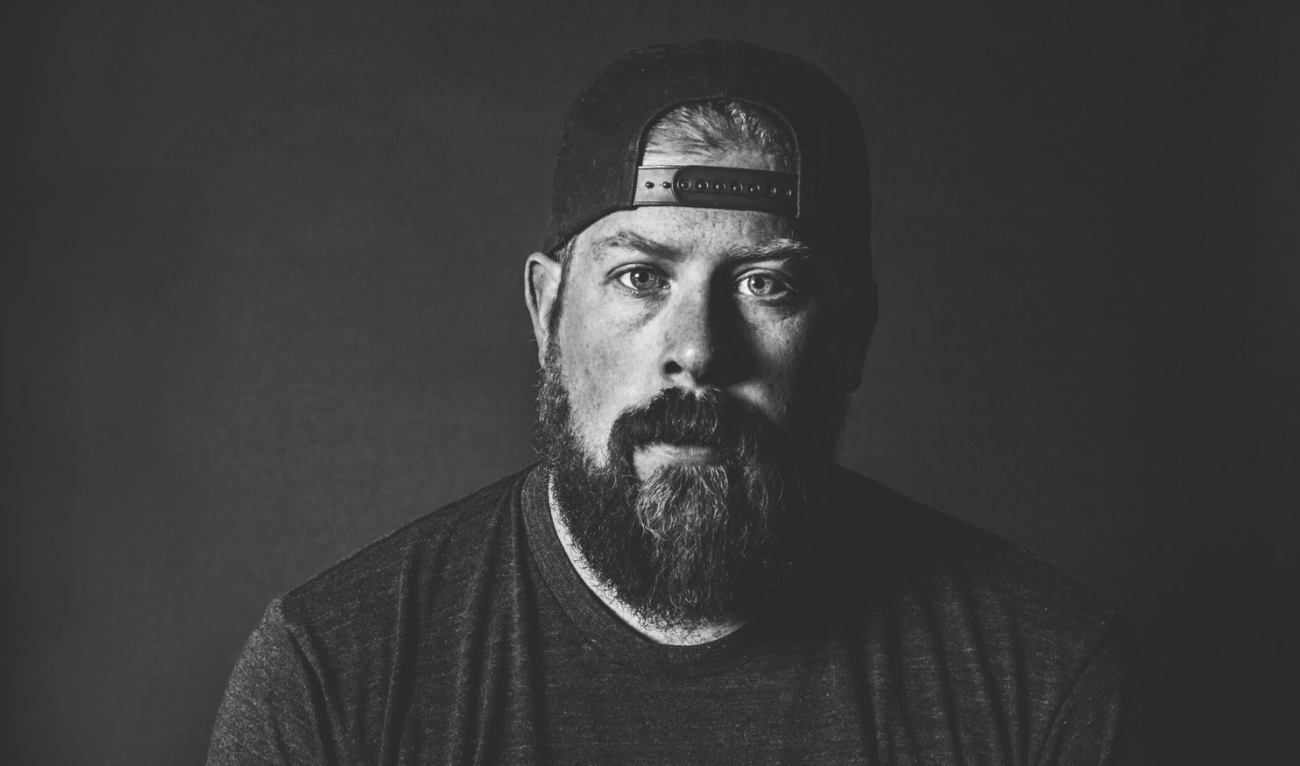 Scott Colby Photography
Photo
Scott Colby is a South Dakota native and Denver-based photographer who has been capturing stories on camera for fifteen years. He specializes in commercial, adventure, travel, and portrait photography, and has a passion for collaborating with clients to tell the stories they want to share with the world. 
 Since his early days as a BMX rider and photographer, Scott has captured meaningful, human moments everywhere from Colombia to Iceland to Vietnam. In 2018, he underwent a three-month motorcycle journey across southeast Asia to document the travels of the Triple Tree Motorcycle Club. The shifting cultural landscapes that Scott encounters throughout his travels provide endless fascination and comfort in the understanding that people across the world all essentially want the same things. 
Scott's work has been featured in Colorado Business Magazine, Dentistry Today, metal magazines like The Sleeping Shaman. His work can also be found in galleries around Denver, including RedLine Contemporary Art Center, Boxcar Gallery, and Trve Brewing.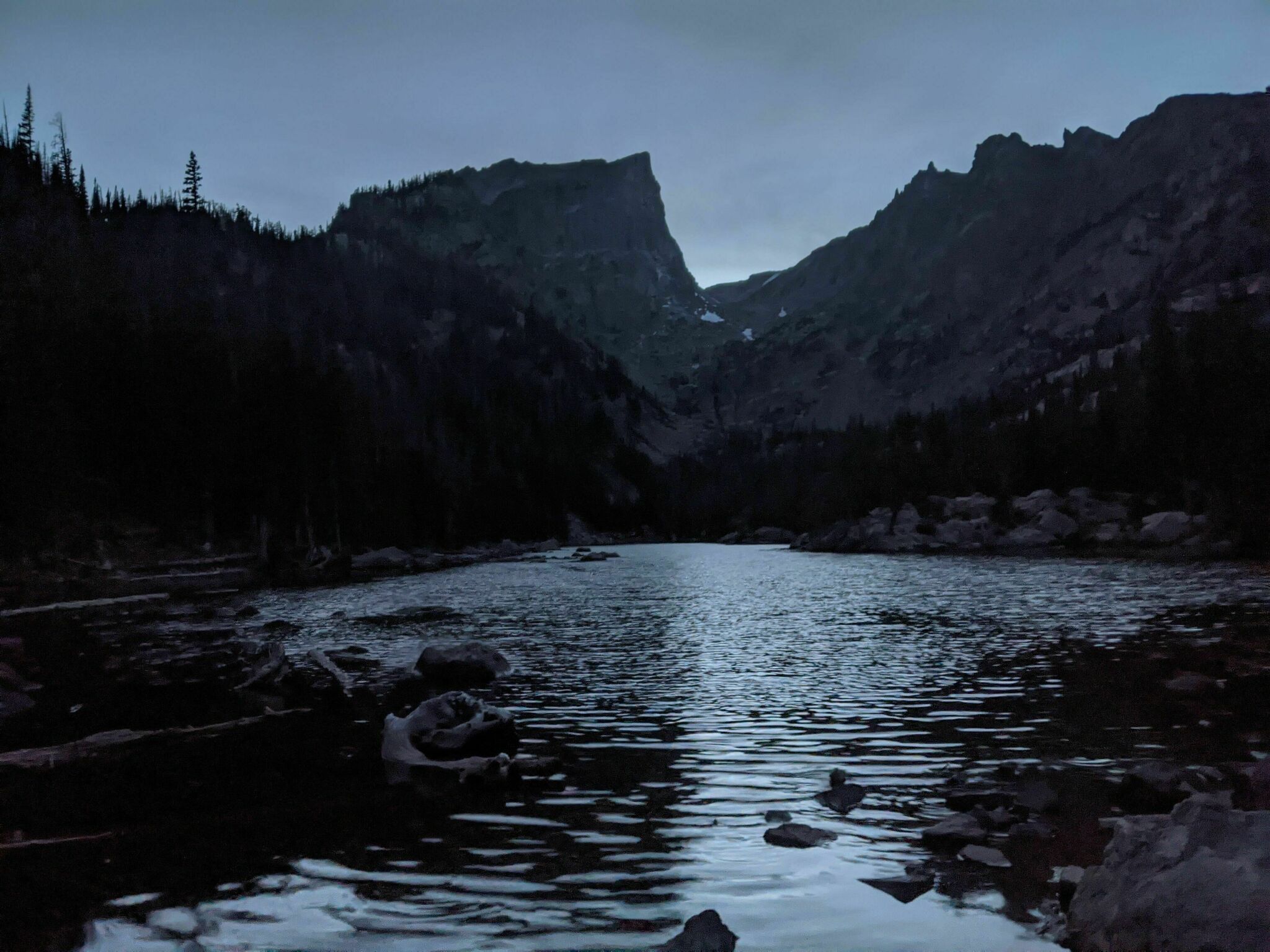 Get ready for a hiking elopement like none other.
We designed our hiking elopement packages to help narrow down an endless world of hikes with professional guides who know the area like the back of their hands, especially in the case of emergency.
Our Emerald Lake package is perfect for those who want an incredible view in the Rockies and want a great hike, too. You'll learn about the area from your guide and officiant Sevve, have awesome adventure photos taken by Scott, and return back with an incredible day planned by Liz.
Bring your love for the outdoors and get hiking! Previous hiking experience is necessary.
Our packages take the guesswork out of adventurous elopements.
Here's an example of what your day will look like.
Emerald Lake is a popular hike and a moderate one, too, meaning that it will take some time to prepare to hike. Once you have all your items ready to go, get ready for a fullfilling hike!
If you're staying in the Denver area, you'll want to plan for at least two hours of travel time. If you don't want to drive, we'd recommend staying closer to Estes Park, Colorado.
You hiked your way over to the lake! Yas! Time to have your ceremony and snap a few photos!
You may be a bit exhausted from the hike and wedding excitement, so we'll have a dinner planned for you in Estes Park.
Our packages include everything you need for easy hiking.
All of our packages include the following so we can make your day the best it can be.
*Sunday -Thursday pricing, up to 5 additional guests*

Unlimited Meetings
Meet with us as often as you'd like before your elopement! We're here to make your day a success by knowing you as best we can.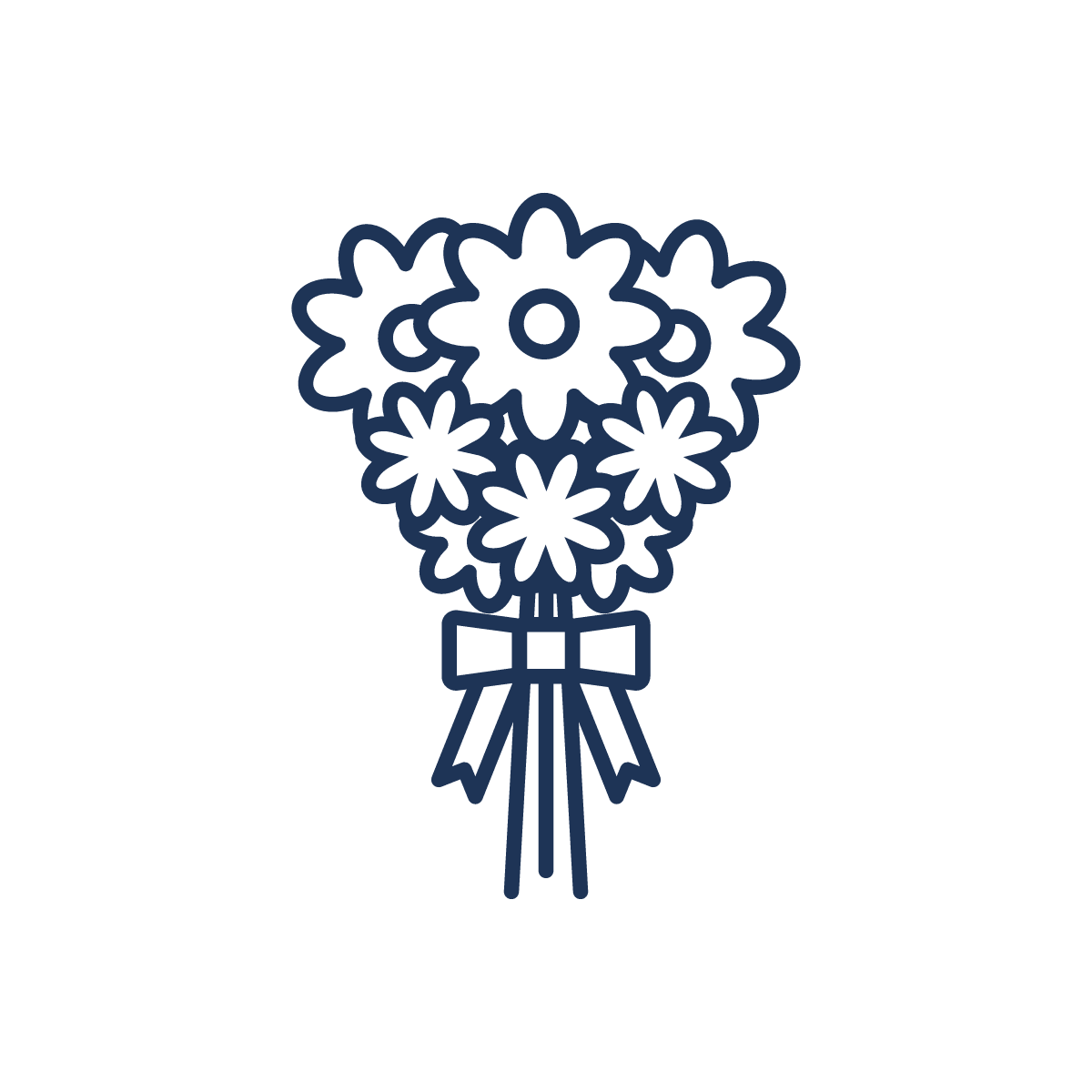 Floral
We've chosen the most talented florists to provide unique, beautiful and custom florals for your elopement including: 1 bouquet, 8 boutonnieres and 5 centerpieces. More floral can be added for an additional cost.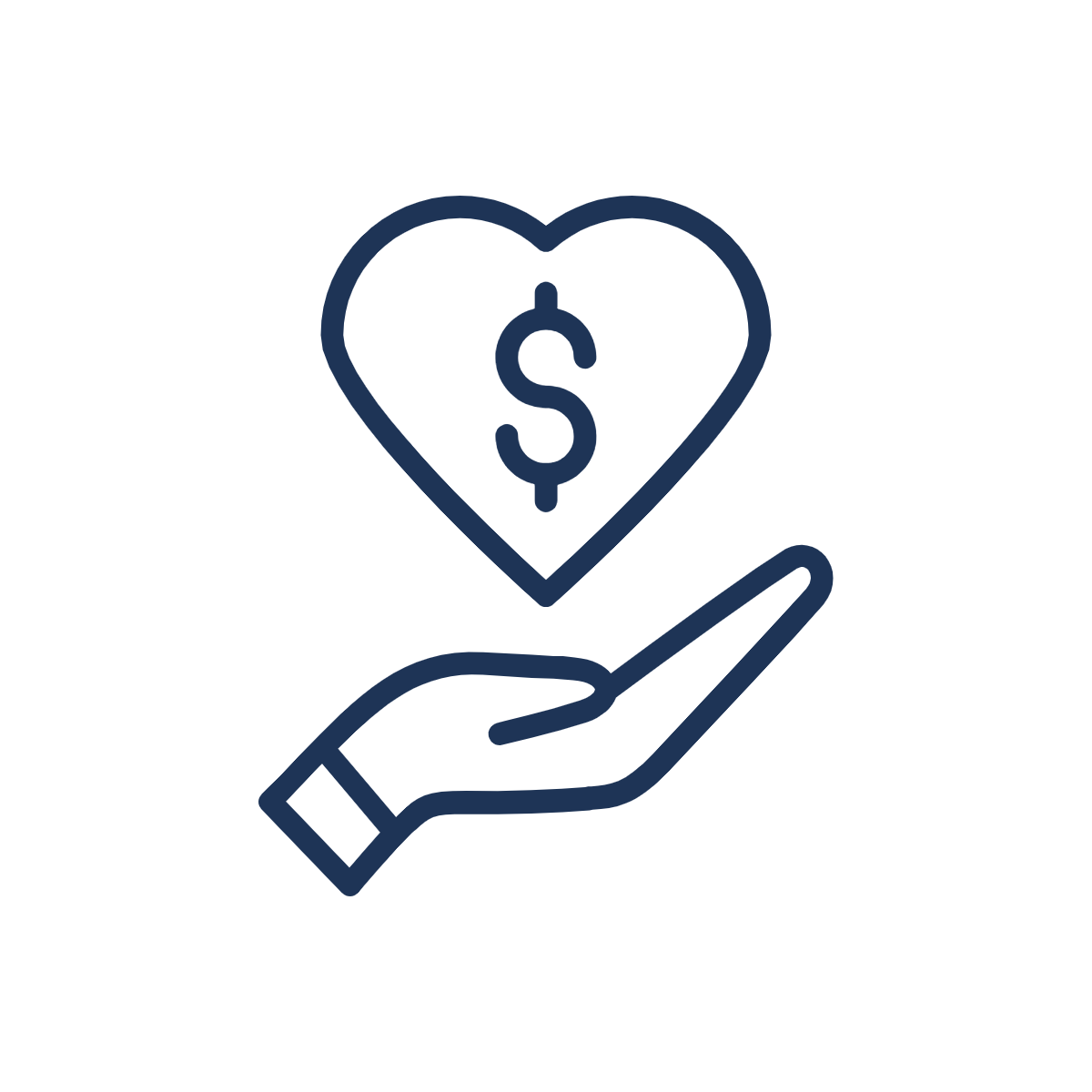 Donation
We donate a portion of each elopement to an LGTBQ charity in your area. We believe that it's our duty to progress the wedding industry forward.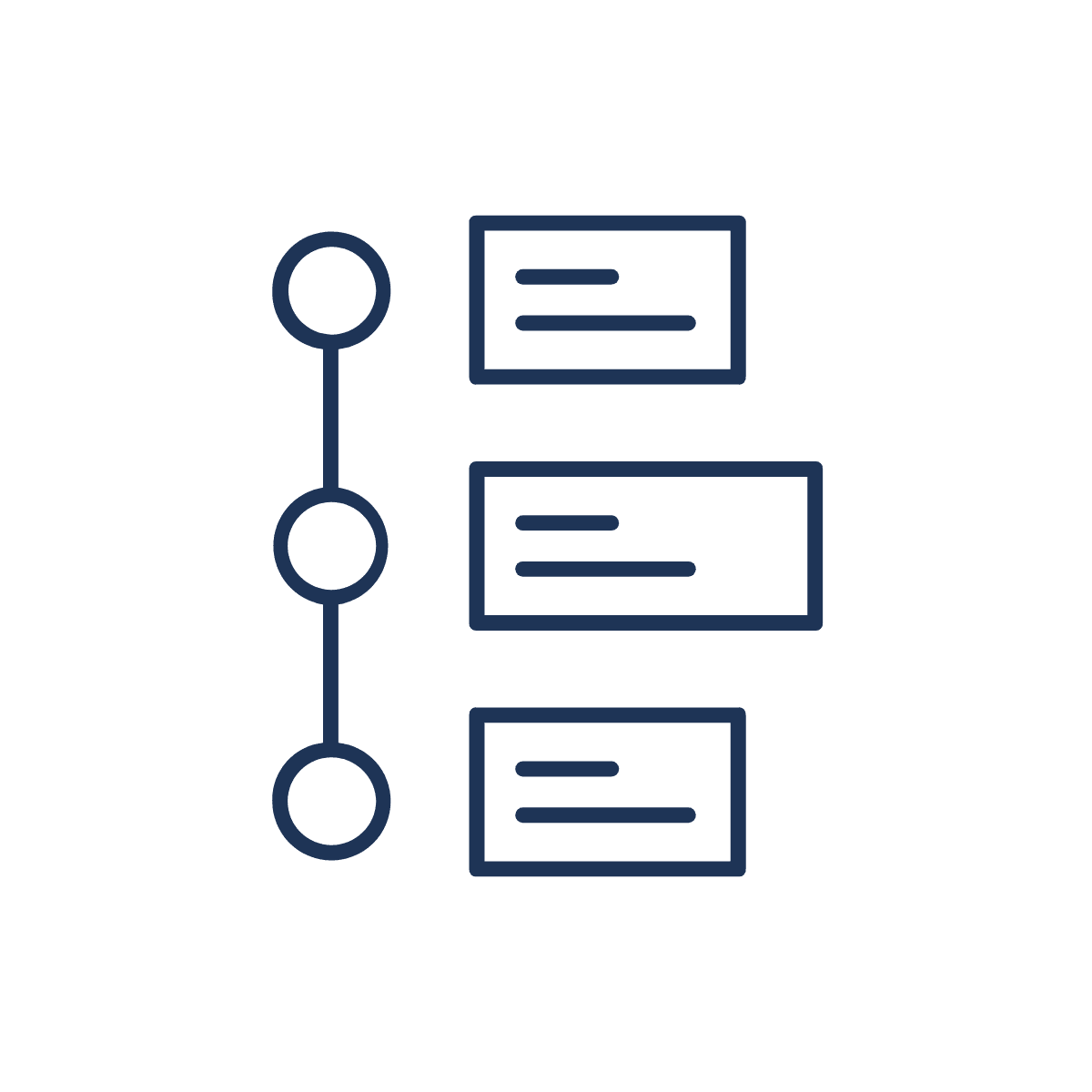 Professionally Guided Hike + Officiant
We don't believe in taking chances on your wedding day, so Sevve, a professionally trained guide, will be alongside you on your wedding day. If anything goes wrong, he'll know exactly how to help. He's also a fantastic officiant that will craft your ceremony, too.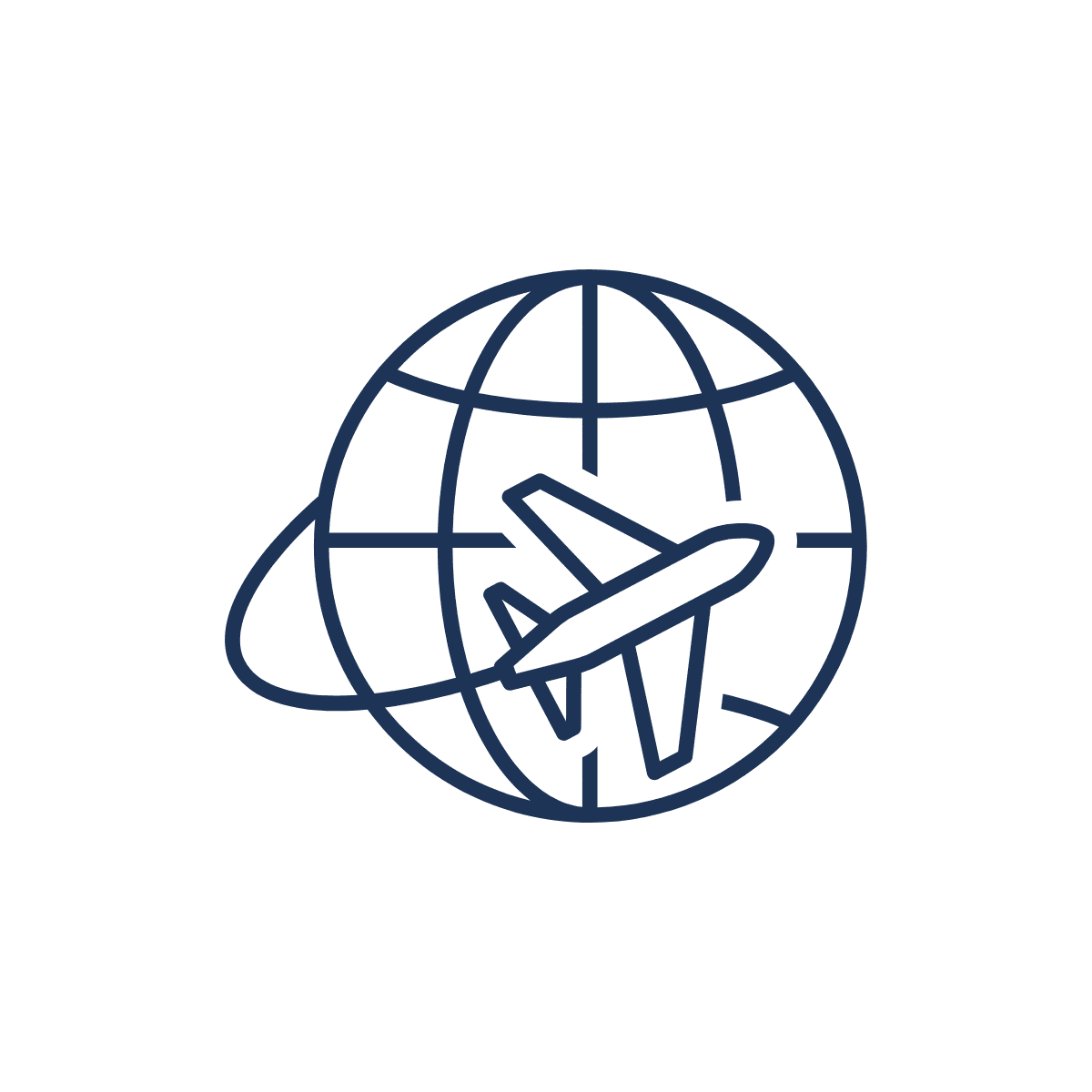 Travel Planning + Timeline
We'll create a full-day timeline of your elopement and include all vendors in the planning to be certain you won't feel rushed. Want breakfast before your elopement? Dinner after? We'll help plan that, too. We'll also help plan your hotels, transportation, and any excursions you'd like to take!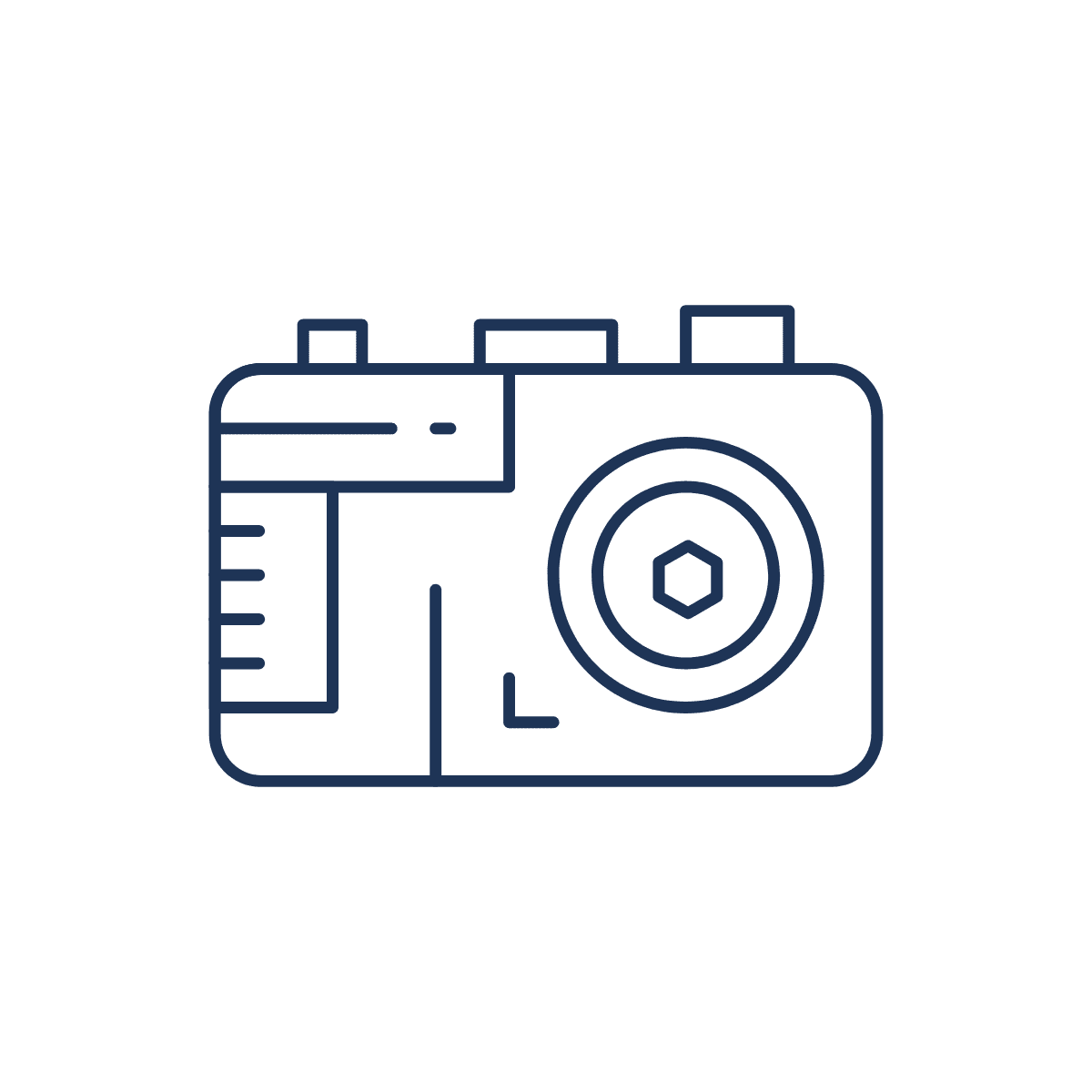 Photography
Our photographer Scott is one of best in the world, and he'll work with you to first learn more about the style you're looking for and help you feel comfortable for your day.
All planning tools and items listed above including + 

4 hours of photography

The perfect amount of time to capture images of you and your hike before and after your ceremony.
Everything in Base +

4 Extra Hours of Photography (8 hrs total)

Want to get the full-day experience? This amount of photography will capture your hike along with any excursions.
Frequently Asked Questions
How do I start planning a wedding with you?
Contact us on any of our contact forms or through email at hello@vowswelltraveled.com. Let us know what you're thinking for your wedding and we'll work with you to create a package that fits your day.
What happens if an emergency occurs on the hike? 
Sevve is a professionally trained guide, carrying an emergency kit and a satellite phone. He'll be well-equipped in case anything unexpected happens.
Do we need an officiant in Colorado?
Colorado is a self-solomizing state. While you don't need an officiant, we've found that a friendly, professional writer can help guide the ceremony and your vows in a natural, beautiful manner. No need to worry how the process will go!
Do you require a deposit? Is it refundable?
We do require a deposit of 50% of the package price. Because we start getting to know you both right away, our deposits are nonrefundable. If you need to change dates or lcations, let us know ASAP so we can help with your new plans.
How far in advance do we need to book an elopement?
You can book in as little as a month or as far as you would like! We would recommend booking as far in advance as possible to work with the best vendors and allow yourself some time to enjoy the planning process.
Are your packages customizable?
We crafted our packages to be as easy as possible for you to plan your day. Though, we can add or remove anything you would like — just reach out and ask!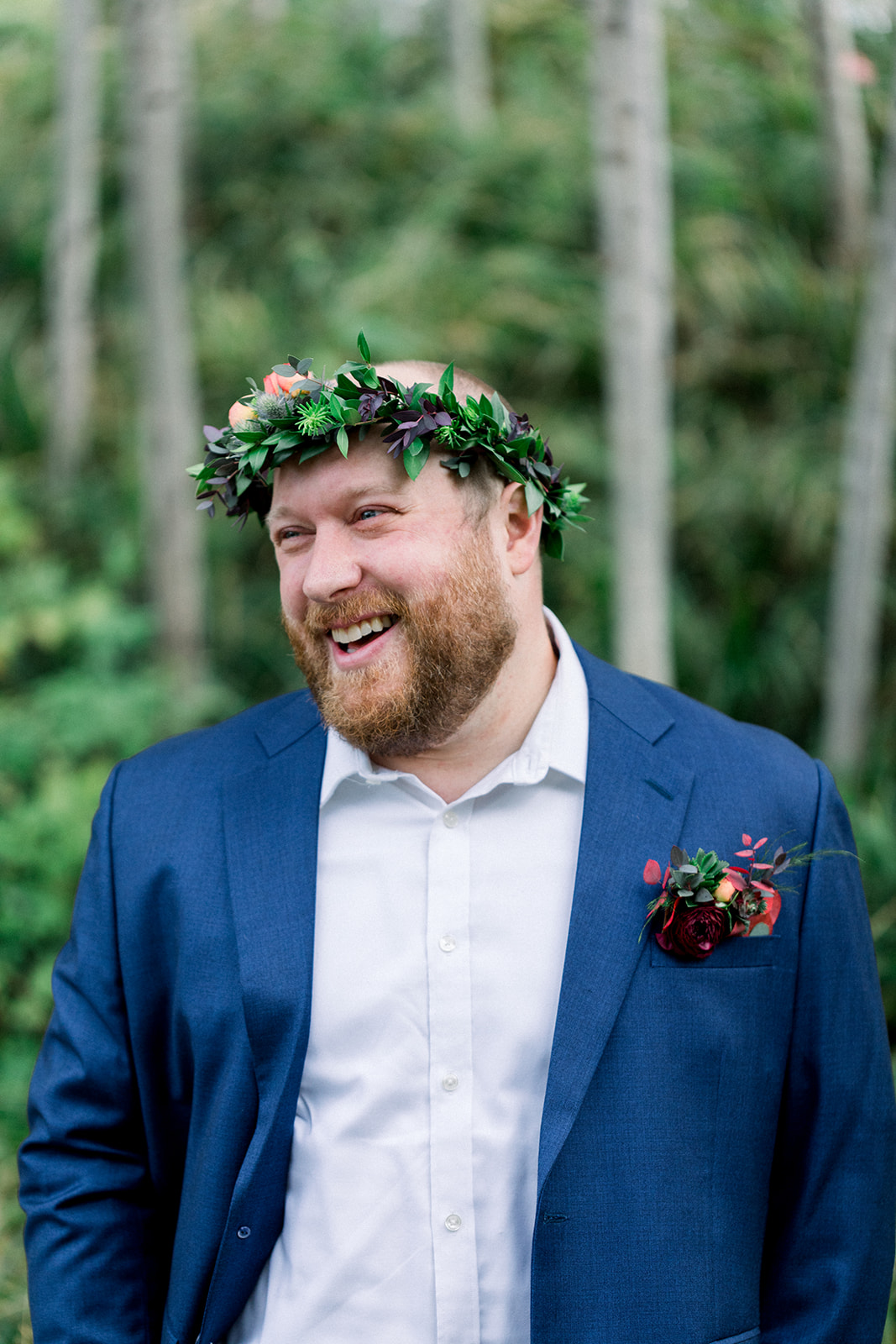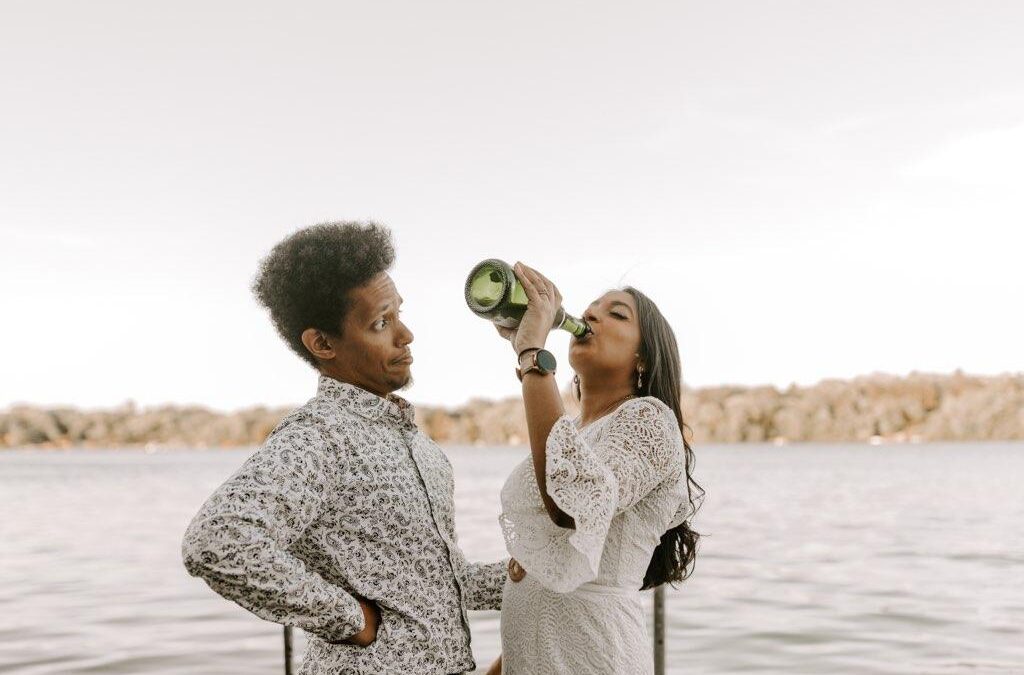 6 Reasons Why You Should Elope in MinnesotaMinnesota always gets a bad rep for being a wintery...
read more
Shop the Colorado Collection
Ready to elope?
If you're ready to get traveling and be married, reach out to us below!